Ryder Cup 2023
The 'Merica Collection
Buy 4 or More 'Merica Items, Get 20% OFF
As American as Fried Mac n' Cheese
Buy 4 or More 'Merica items and get 20% off!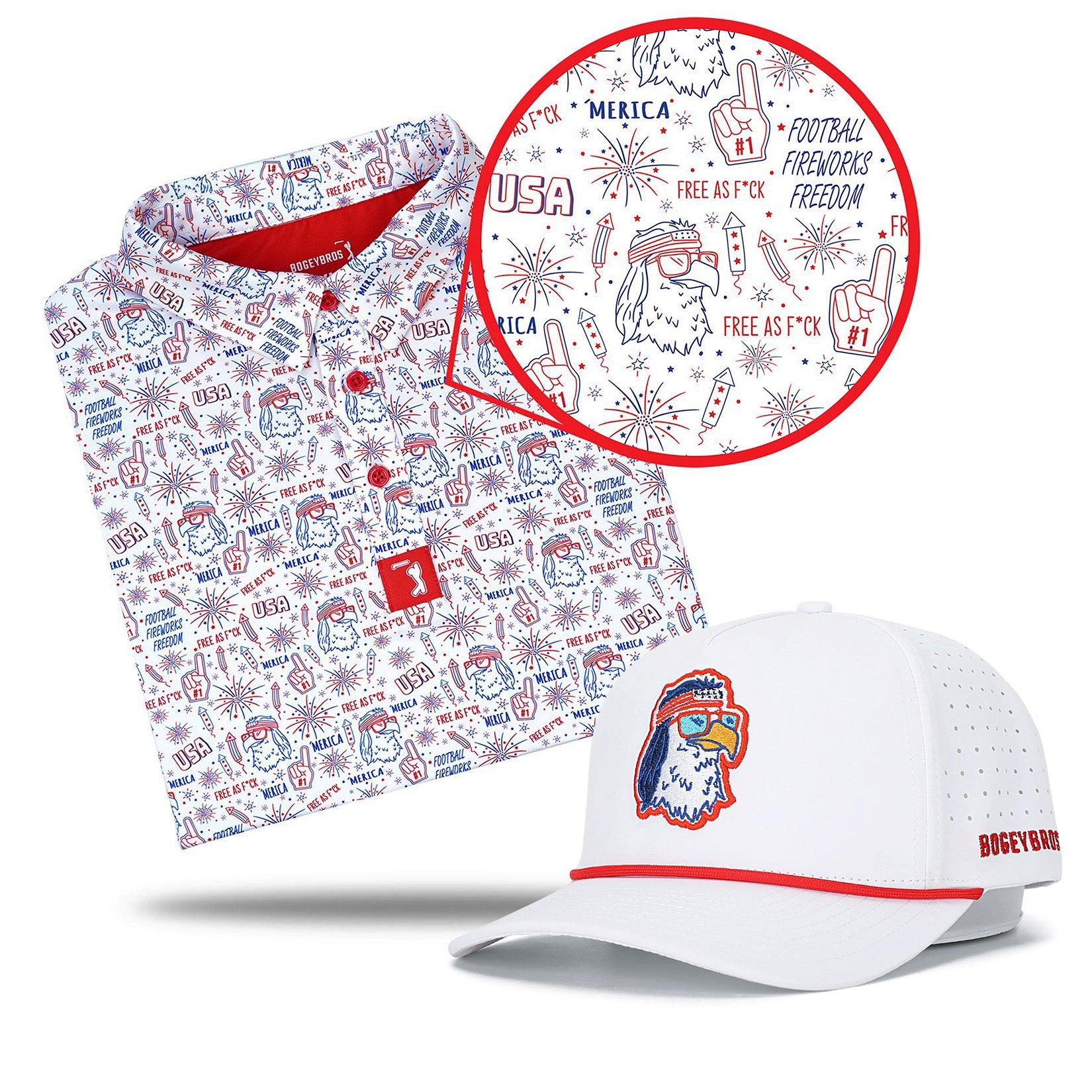 Double Down on 'Merica Swag with a Hat + Polo Combo
Imagine yourself wearing this 'Merica polo and hat while chowing down on some hot dogs while cheering on team USA. What's more American than that?
Bundle 'Em
'Merica Headcovers
Bald Eagles are sweet. Enough said.